My skills
I have more than 10 years of professional experience (more than 15 years including my personal experience) in websites development. I don't fear learning new languages & handling tools and frameworks. Want to know more about my experience? Check my
online resume
and
project porfolio
.
Symfony
I have more than 10 years of experience with Symfony, from version 1.4 to the current one.
PHP
My favorite language! :)
Databases
MariaDB, MySQL, PostgreSQL, MongoDB, Oracle, Access
Elasticsearch
What could be better for a fast & efficient search?
HTML5 & CSS3
Web development 101.
Sass & Less
For better organized stylesheets.
Vanilla Javascript
After a few years juggling with jQuery and Backbone, a back to basics is always welcome.
Frameworks & libraries
jQuery, Foundation, Backbone or Bootstrap were, and still are for some, my allies.
Versioning
What would we be without versioning these days? Thank Git & SVN.
Server management
A bit of Debian server management on my spare time.
Other languages
Python, C, C++, C#, Java...
Payment systems
Ogone, Stripe, Paypal, Allopass...
---
---
Latest blog posts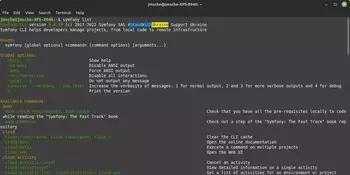 Symfony CLI binary allows to start a local PHP server to run your application. Many interesting options are available: local domain, HTTPS... Let's discover undocumented options or options recently documented!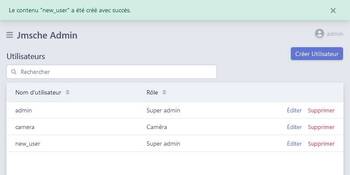 By default, when creating content, EasyAdmin displays no message after creating, updating or removing entities. Let's see how to manage that :)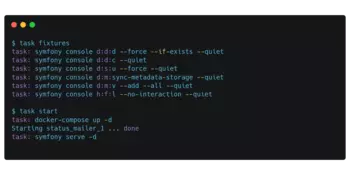 Being reluctant to use Makefiles, I recently fell in love with Taskfile, which allows to do pretty much the same thing, but with a simpler syntax.